Was there ever a sunglasses brand more iconic than Ray-Ban?
Over seven and a half decades the designer has become almost synonymous with high quality shades, with its iconic Ray-Ban aviators and wayfarers adorning the faces of everyone from holidaymakers to rock stars, commuters to entrepreneurs around the globe.  But the brand's colossal success has not simply materialised overnight and the Ray-Ban history books are lined with the pioneering spirit that endures throughout the latest collection.
So where did the Ray-Ban history begin?
Turns out it's all up in the air.  In the early 1930s, revolutionary new airplanes were carrying passengers higher and for longer distances than ever before, and US Air Force pilots began to suffer from the dangerous effects of the sun's glare whilst flying.  So, eyewear innovators formulated the first pair of 'Ray-Ban aviators' with special lenses that reduced glare whilst maintaining clarity to eliminate symptoms of altitude sickness.  The technology was launched to the public in 1937, and the Ray-Ban brand was born.
Although initially meant for pilots and outdoor enthusiasts, Ray-Ban shot to fame alongside the boom in Hollywood's movie industry, when a host of freshly famous actors, pop stars and socialites rushed to be seen in classic Ray-Ban frames.  The brand's reputation for crafting world-class quality eyewear in the hottest styles grew exponentially, and in the 1960s the popular catalogue expanded to over fifty different models.
Having evolved with the film industry, Ray-Ban sunglasses had become woven into the historic fabric of Hollywood, starring on the faces of Peter Fonda in Easy Rider (1969), Clint Eastwood in Dirty Harry (1971), Robert De Niro in Taxi Driver (1976), and of course on the one and only Bob Dylan.  Classic Ray-Ban frames featured prominently in box office hits including The Blues Brothers (1980), Risky Business (1983), Top Gun (1986), Malcolm X (1992), Reservoir Dogs (1992), Men in Black (1997) and Fear and Loathing (1998) in an epic publicity coup that consolidated Ray-Ban as the world's must-have sunglasses brand.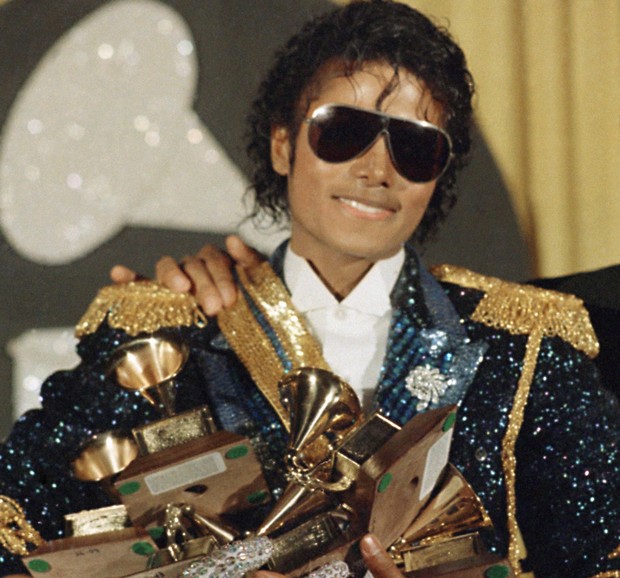 Not to mention the patronage of pop legend Michael Jackson, who famously opted for Ray-Ban aviators at the 1984 Grammys and wore a pair of iconic wayfarers on his momentous Bad tour (which still boasts the accolade of the highest attended tour in history).
This rich and illustrious Ray-Ban history infuses the latest collection from the designer, which both pays homage to the styles of its star-studded past, whilst also looking to the future and the next generation of premium shades.  We love the way Ray-Ban adds modern detailing to its iconic shapes, renewing the collection every year to make it feel fresh, relevant and contemporary.
Check out some of the Optical Studio team's favourite pairs from the SS18 season…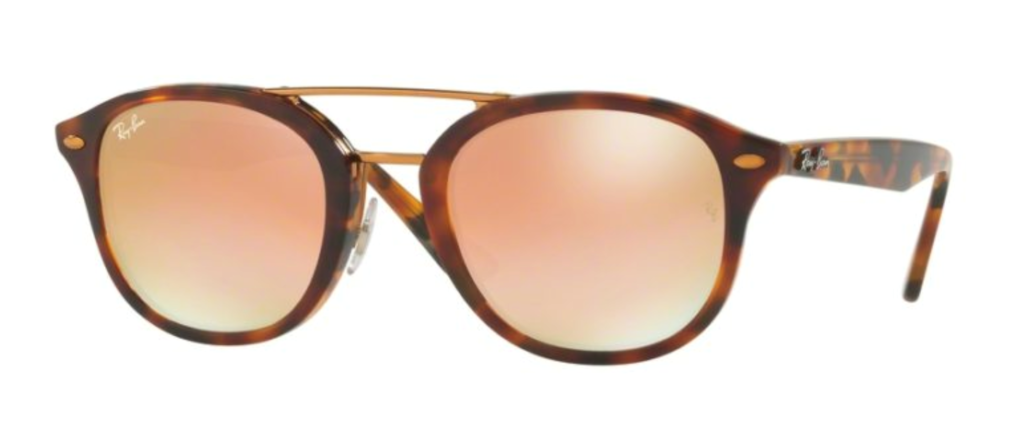 Classic Ray-Ban frames with modern bridge detailing – ORB2183 1127B9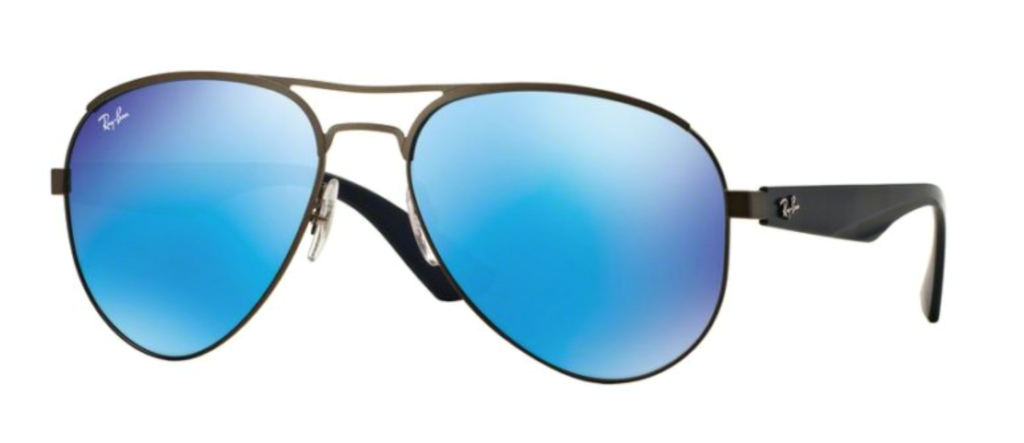 Ray-Ban Aviators with blue-mirrored lenses – ORB3523 029/55
Rounded classic Ray-Ban frames with golden sheen – ORB3537 001/2Y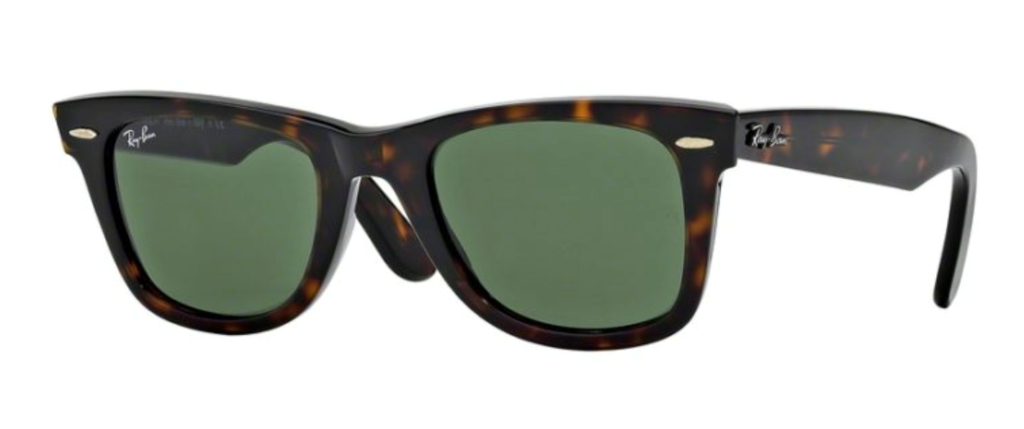 Straight out of the Ray-Ban history books – wayfarer ORB 2140 902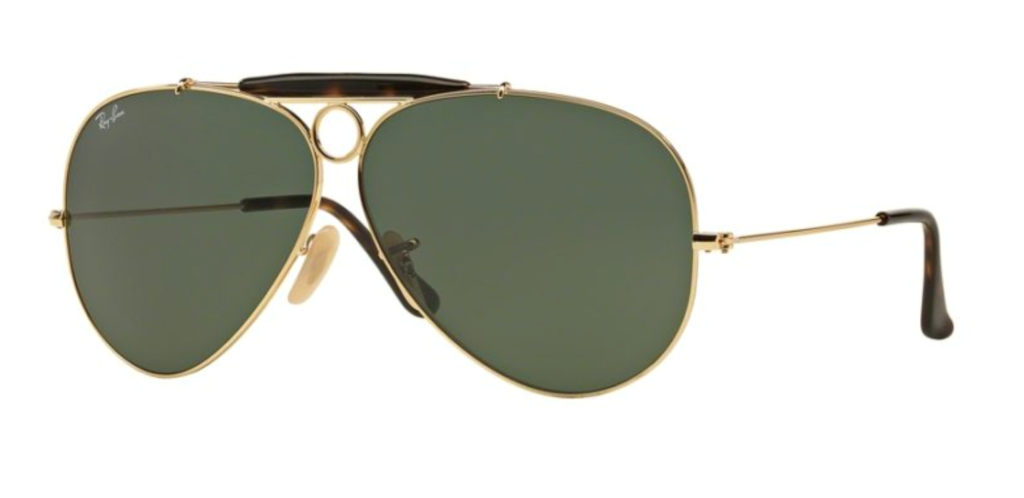 Classic Ray-Ban frames in the original 'shooter' style complete with cigarette hole – ORB3138 181
So if you're looking for a pair of staple sunglasses that will last you many sun-filled seasons to come, look no further than the latest collection from Ray-Ban – the ultimate summer style companion.
If you'd like some professional guidance, don't hesitate to pop into the practice and chat to our expert dispensing team who will be more than happy to help.
You can contact the Optical Studio team online, or by calling either of our branches:
PIMLICO – 020 7834 7296
VIRGINIA WATER – 01344 849077
FARNHAM – 01252 717717