Earlier this month we celebrated National Eyewear Day.  Gazing out over the shelves of our designer glasses it got me thinking about my favourite frames, so each of us has picked out one of the eyewear brands we're loving this month – Blackfin Glasses, Feb31 Eyewear and Maui Jim Sunglasses.
Dhruve's Pick: Blackfin Glasses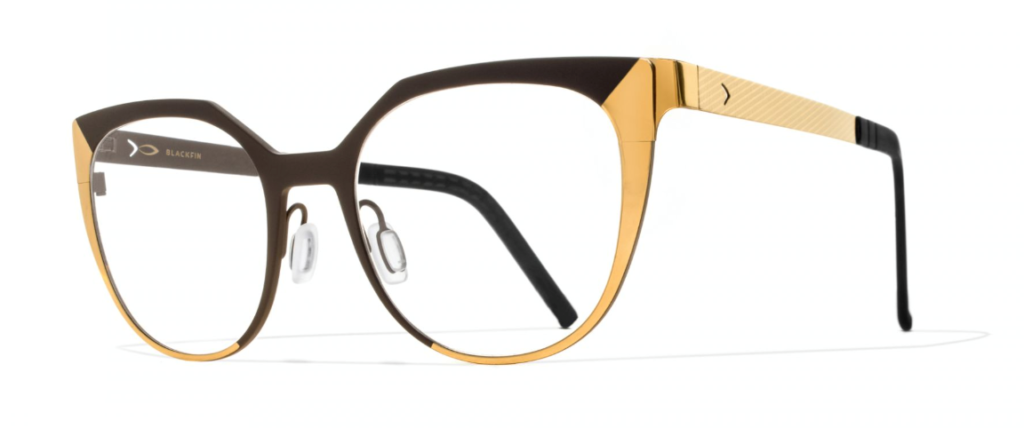 Blackfin glasses Pleasant Bay Gold – BF797
Uncompromising on quality, the exquisite Blackfin glasses collection is forged from the world's finest titanium with Italy's finest craftsmanship.  The studio has remained nestled amongst the Dolomites since 1971, and the sublime mountain landscape continues to inspire the brand's quest for absolute perfection.  Admirably, every pair of frames is 100% designed and crafted in Italy and the dedicated team constantly tests and experiments to ensure that Blackfin glasses remain amongst the most innovative frames in the world.
Top among the many reasons I admire Blackfin glasses is the brand's meticulous attention to detail.  Frame shapes are timelessly classic yet intriguingly modern, head-turning details are picked out in gold and silver, while every pair is seamless engineered for absolute comfort.  Not to mention that Blackfin glasses can be custom made to fit your desires, with adaptable temples, a multitude of colour options and the option to personalize your frames with laser engraving.
Bejal's Pick: Feb31 Eyewear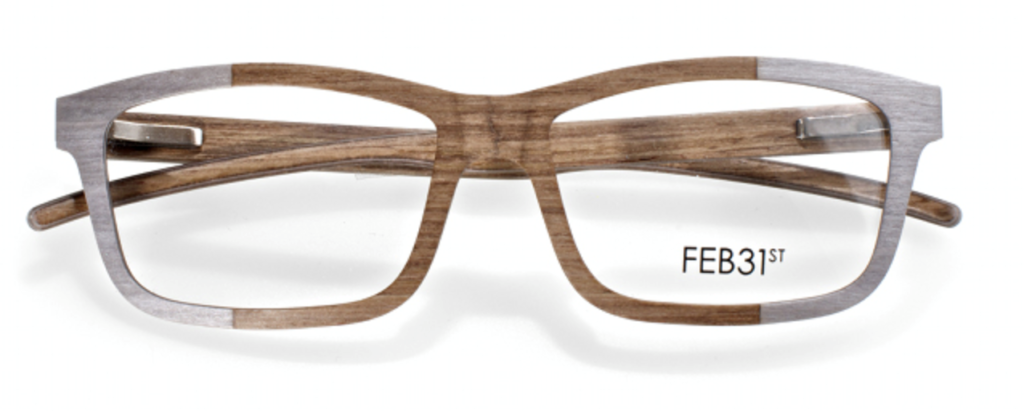 Feb31 eyewear – Apus Air 52.17 CB
For something a bit different I've picked out Feb31 eyewear, an eco-friendly brand dedicated to producing tailor-made wooden frames.  High quality bolivar and kauri wood is sustainably sourced to produce the collection, with metal and acetate features combining to create standout frames.  And with each pair weighing in at just 21 grams, they're designed for absolute comfort.
With the natural diversity of the wood, every frame is as unique as the wearer, and the Italian brand gives you the opportunity to personalize at every stage of their manufacture.  In a stroke of Cubist inspiration, once you've selected your favourite Feb31 eyewear you can choose from 43 different colours to layer into your frame.  You can even opt to engrave a name, symbol or signature into the wood.
Jacqueline's Pick: Maui Jim Sunglasses

Kawika Maui Jim shades
Out of all our designer glasses I wanted to champion the Maui Jim brand due to its pioneering commitment to clarity of vision.  Fresh from the beaches of Hawaii, Maui Jim sunglasses first appeared in seven styles on a small shore-side stall in 1980.  The founders recognized a gap in the market for shades that could both block harmful UV rays and glare without compromising on all the beautiful colours of the island, so the brand went on to mastermind the groundbreaking PolarizedPlus2® lens.
Today Maui Jim shades are among the most sought after sunglasses on the planet, boasting over 125 styles with each pair offering your eyes 100% protection from the sun's harmful rays.  The latest collection features an extensive array of classic styles from aviators to cat eye, rimless to wrap-around, ensuring there's a frame shape to suit every member of your family.
So that's our top picks for this summer! Which is your favourite? Maybe you prefer one of the other great brands we stock! Whatever you love, we're sure to have something to appeal to your unique sense of style, so book an appointment today or call any of our practices here!