Fashion Week season is over, and in its wake has left a host of dazzling eyewear trends set to hit our shelves in 2019.  Here at the Optical Studio we're constantly on the look out for cutting-edge styles, so we were thrilled to see the world's hottest designers embrace fashion glasses as their accessory of choice on the catwalks at New York Fashion Week and Paris Fashion Week.
So what do the fashion trends 2018 dictate for the year ahead?  And what styles should you be keeping an eye on?
Big Vintage Wire Frames
Designers continue to look to the past for inspiration, with standout designs from the likes of Givenchy and Gucci channeling some serious 80s style.  But this year 'vintage' is getting a supersize upgrade.  Large wire frames circled models' eyes in chic metallic, whilst distinctly modern details – statement bridges, geometric edges – gave each pair unique flair.  Definitely a trend to watch in fashion glasses for women and fashion glasses for men in the New Year.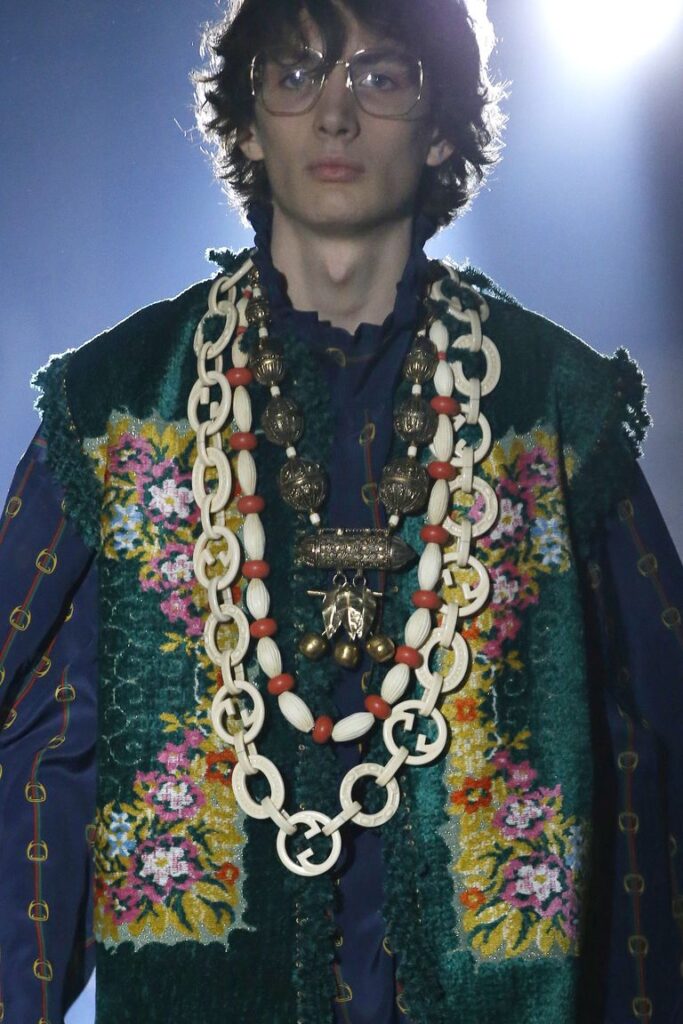 Vintage fashion glasses for men from Gucci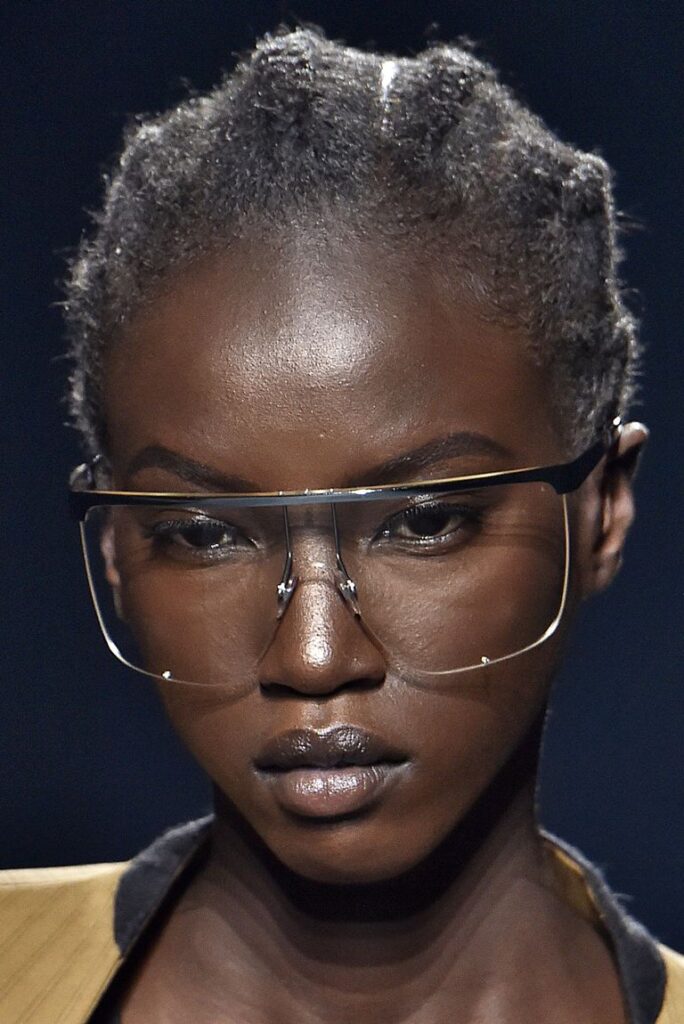 Oversized fashion glasses for women from Givenchy
Sporty Shields
Get set for a sporty #SS19, with designers looking to complement your recent penchant for active footwear with distinctly active eyewear.  High fashion designers including Stella McCartney, Marine Serre, Loewe and Rick Owens played with sharp edges and sporty shapes, with giant mirrored shades evoking virtual reality headsets (or skiing goggles depending on the angle).  One of the most intriguing fashion trends 2018.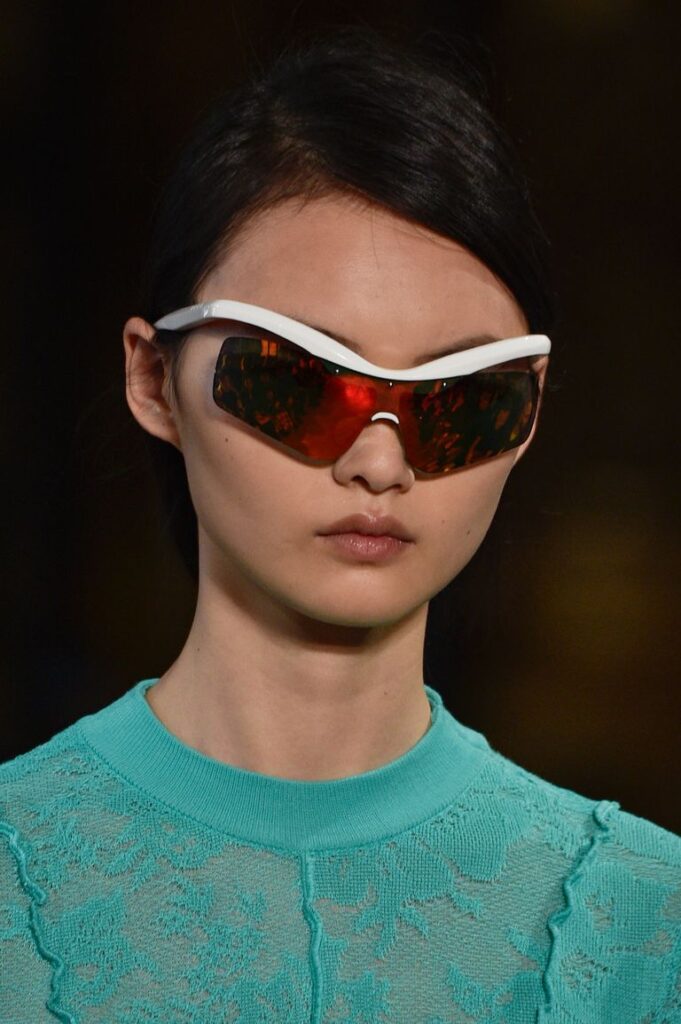 Sporty eyewear from Stella McCartney at Paris Fashion Week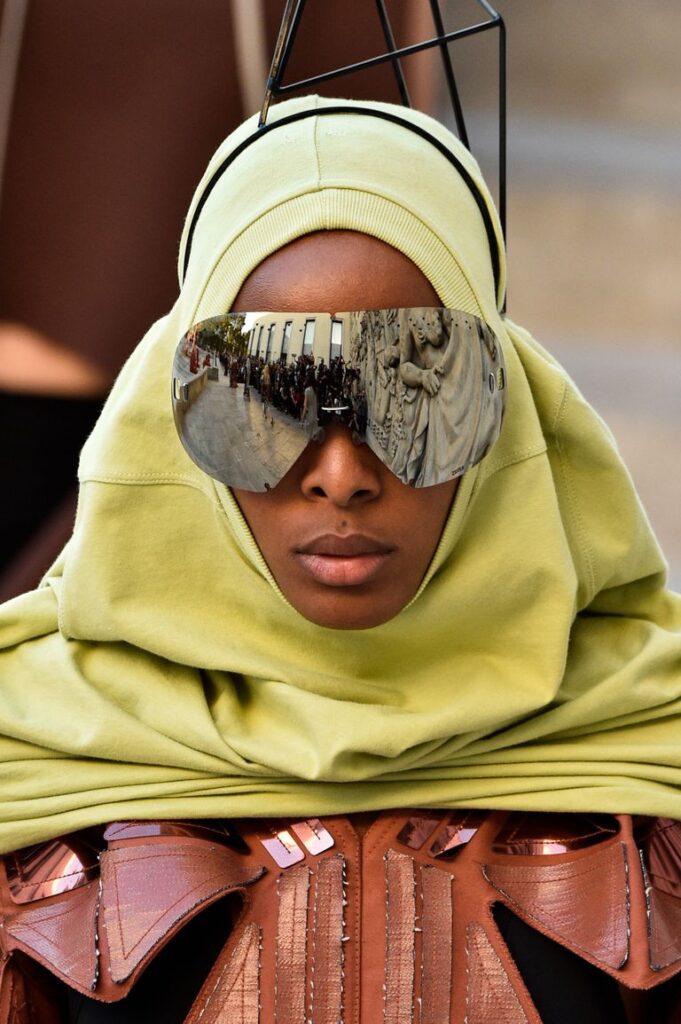 Rick Owens' big silver shield eyewear inspired by ski goggles / VR
Novelty Shapes
With dismal headlines constantly plundering our newsfeeds, it's no wonder the fashion world is seeking to inject some fun by turning to novelty shaped eyewear.  Balenciaga has adopted glossy red hearts, Saint Laurent hipster triangles, and Courrèges slick ovals.  Which shape will you be making a statement with in 2019?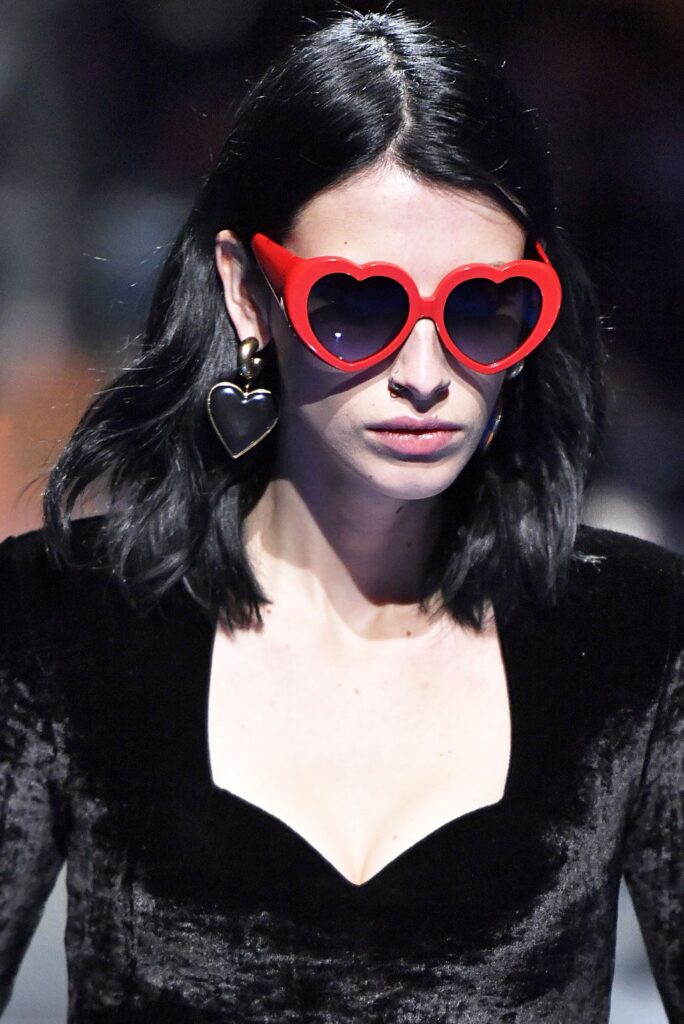 Novelty red heart shape frames from the one and only Balenciaga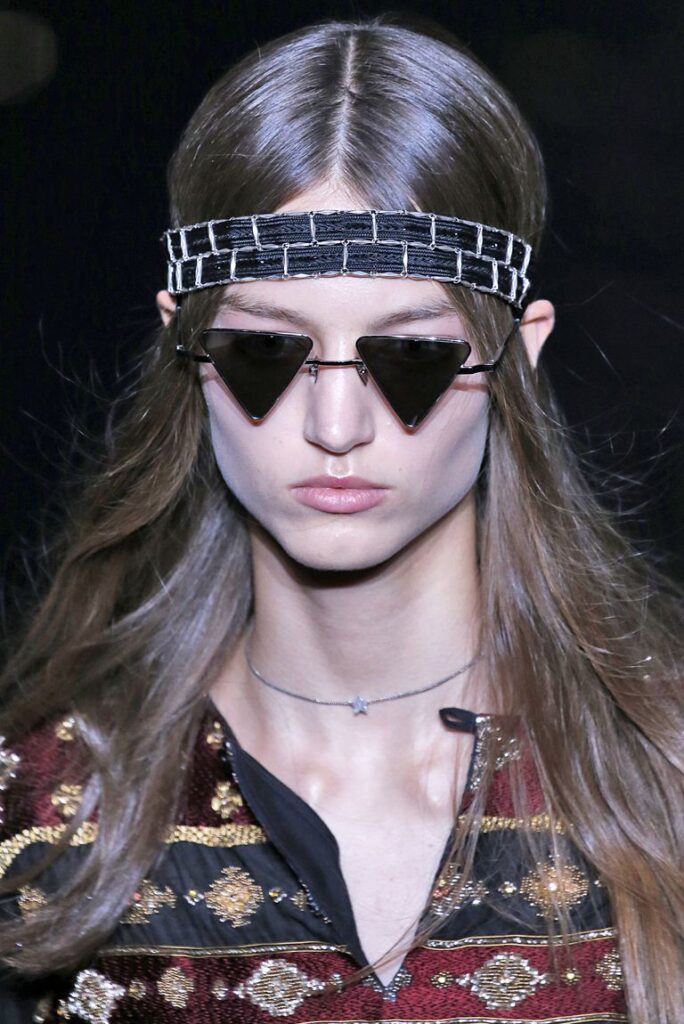 Triangle shades from Saint Laurent
Bedazzled Frames
More is more when it comes to the next generation of eyewear, with minimalist outfits offset with oversized frames dripping in jewels on the New York and Paris Fashion Week catwalks.  Givenchy's crystal-encrusted temples certainly made a statement, while street style influencers turned heads with dazzling eyewear.  Get ready for a season of sparkle in SS19.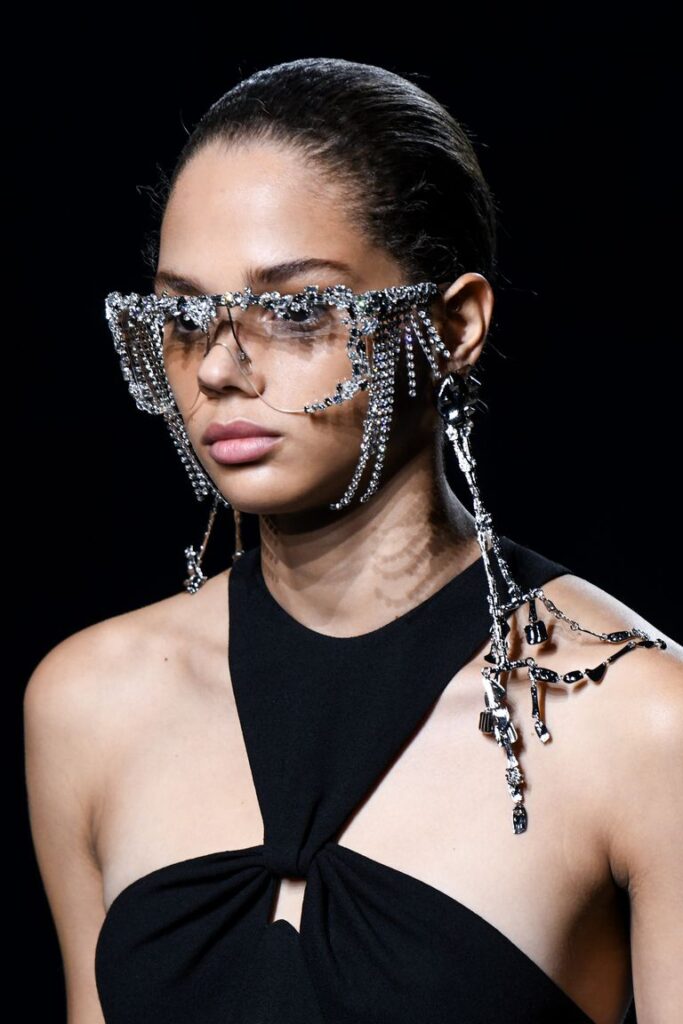 Givenchy shield fashion glasses covered in dripping crystals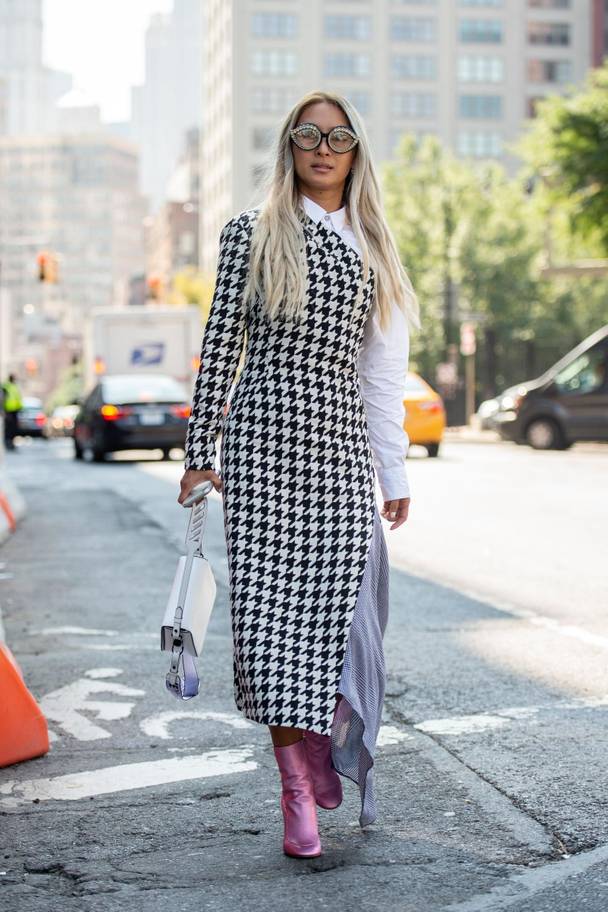 Retro street style look from New York Fashion Week
Small Sunglasses
It may have all started with the Kardashians, but it looks like super small sunglasses are one of the fashion trends 2018 that will stay for another year.  As purely fashion glasses they may not protect your vision, but they certainly looked stylish gracing the faces of hoards of fashion editors, models and influencers throughout fashion week.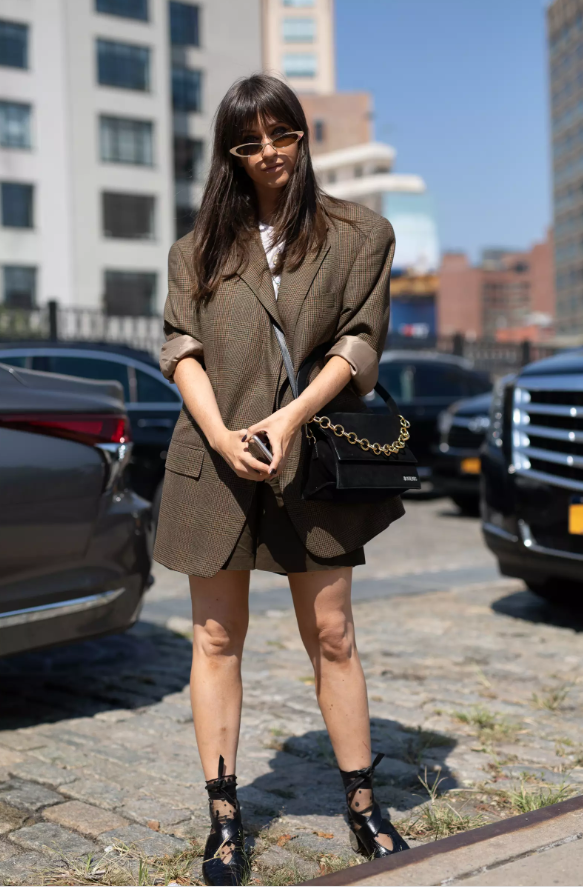 Street wear with small sunglasses at New York Fashion Week, photo by Matthew Sperzel
Whatever you love, we're sure to have something to appeal to your unique sense of style, so book an appointment online or you can also call any of our practices here!