January is a time for resolutions with many of us committing to joining the gym, eating healthier foods and tightening our purse strings.  But it's all too easy to forget to make a resolution to look after the one thing we'd most hate to lose – our eyesight.
So why not prioritise your vision over your waistline in 2019 and give yourself absolute peace of mind by booking an advanced eye examination complete with an OCT scan?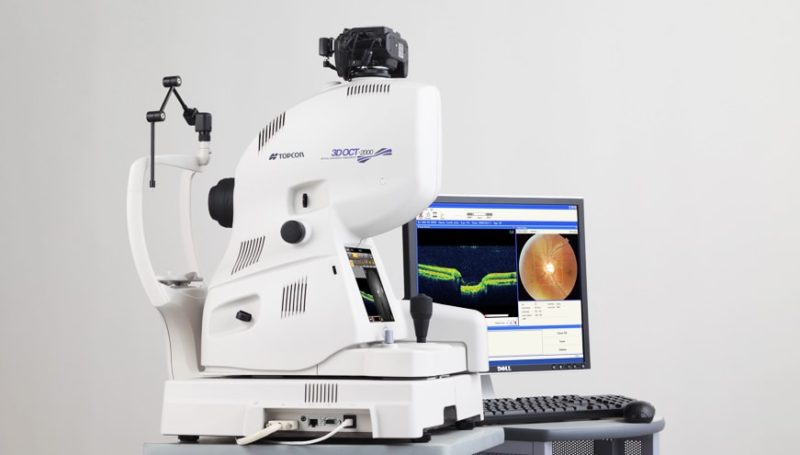 At The Optical Studio, we're absolutely committed to offering our patients the very best in clinical services, which is why we invested in an Optical Coherence Tomography (OCT) scanner.
This state-of-the-art machine captures unprecedentedly detailed images of the insides of your eyes, giving us a digital 3D cross section of the layers of tissue beneath your retina.  These OCT scans allow our optometrists to track any changes to your eye health and immediately identify the tiniest abnormalities, giving us the capability to detect the first symptoms of vision-threatening eye diseases such as glaucoma, macular degeneration or retinal detachments before you even notice a problem.
But these images can reveal far more than underlying eye problems – an OCT eye scan can also highlight signs of high blood pressure, diabetes and even cancer.  With all of these issues, early detection gives you the best chance of receiving effective treatment.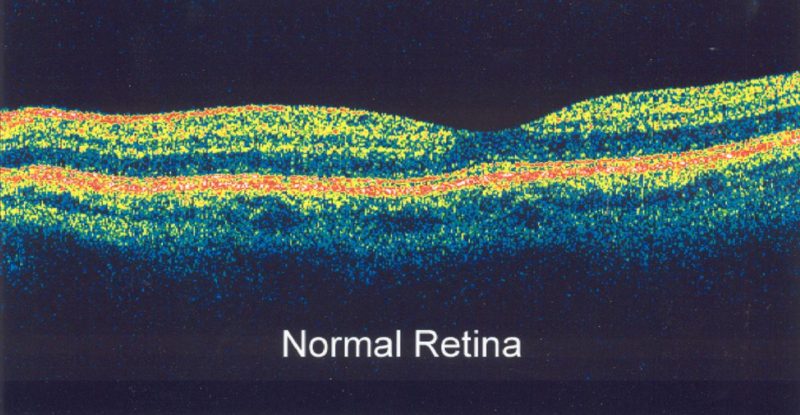 So what does an OCT scan involve?
Before the scan, your optometrist may suggest putting painless dilating eye drops into your eyes to widen your pupils and make it easier for the machine to fully scan your retinas.
The non-invasive imaging process itself is simple, requiring you to rest your head on a support, position your eye against a hole in the machine and focus on a marker.  Once you're correctly positioned our OCT machine uses light waves to scan each eye in turn, instantly capturing a cross-section of your retina's layers.  To make sure we capture the best possible image this process can take 5-10 minutes.
One of the benefits of an OCT scan is that we can show you the results almost immediately, talk through the features on display and point out any areas for concern. Many of our patients find this insight fascinating, and take great reassurance coming away from their advanced eye scan fully informed about the state of their eye health. Over time, each OCT eye scan connects to form a detailed timeline of your eye health, helping us monitor your vision as it matures.
If you'd like to upgrade your next comprehensive eye examination to include an OCT scan, why not give us a call on 0207 834 7296 (Pimlico branch), 01344 849 077 (Virginia Water), 01252 717 717 (Farnham) or alternatively, request an appointment online?
We look forward to seeing you soon!